Herbal Tea Bath
Regular price
Sale price
$7.99 USD
Unit price
per
Sale
Sold out
These are the perfect way to treat yourself at the end of the day! Each herbal tea bath comes in a reusable organza bag filled with ethically and/or organically sourced dried herbs and salts.
Hang herb mixture on faucet and let hot water run through or just toss into your bath and let steep while you relax and soak up the natural properties. 
Each bag weighs approx 5oz. All herbs are ethically/organically sourced.
Herbal benefits:
Epsom salt- is actually magnesium sulfate and is a natural exfoliant and anti-inflammatory. Commonly used to treat muscle aches, dry skin and internal health issues. Helps boost magnesium levels naturally, reduce stress, relieve pain/inflammation (sore muscles, migraines, arthritic pain). The sulfates in epsom salt help eliminate toxins from the body.
Dead Sea salt- cleanse, detoxify, and restore your skins health. A natural exfoliant and great for hydrating dry skin
Roses- loaded with vitamins & antioxidants, dry skin, acne, inflammation, helps in reducing stress/anxiety
Peppermint- helps reduce chest congestion, respiratory issues, stress/anxiety, muscles spasms, migraines, aches/pains
Lavender-helps improve mood, anxiety/stress, sleep aid, migraines, inflammation, aches/pains, asthma, skin irritations
Calendula-speeds up healing, antibacterial, anti fungal, antiviral, inflammation, skin irritations, dry skin, wound healing, muscle spasms
Comfrey-helps relieve pain from pulled muscles/ligaments, fractures, muscle spasms, sprain/strains, osteoarthritis, fungal infections, joint inflammation, wrinkles, burns, boils/acne
Oats- moisturizes, protects, exfoliates and cleanses the skin, helps boost collagen production, skin complexion and can help reduce skin inflammation
Pink himalayan salt-absorbs toxins and dirt, cleanses and exfoliates the skin, helps balance pH levels, and is moisturizing to the skin
Shipping & Returns

Please allow 1-3 days for processing. Once shipped your order should arrive within 2-8 business days.
Share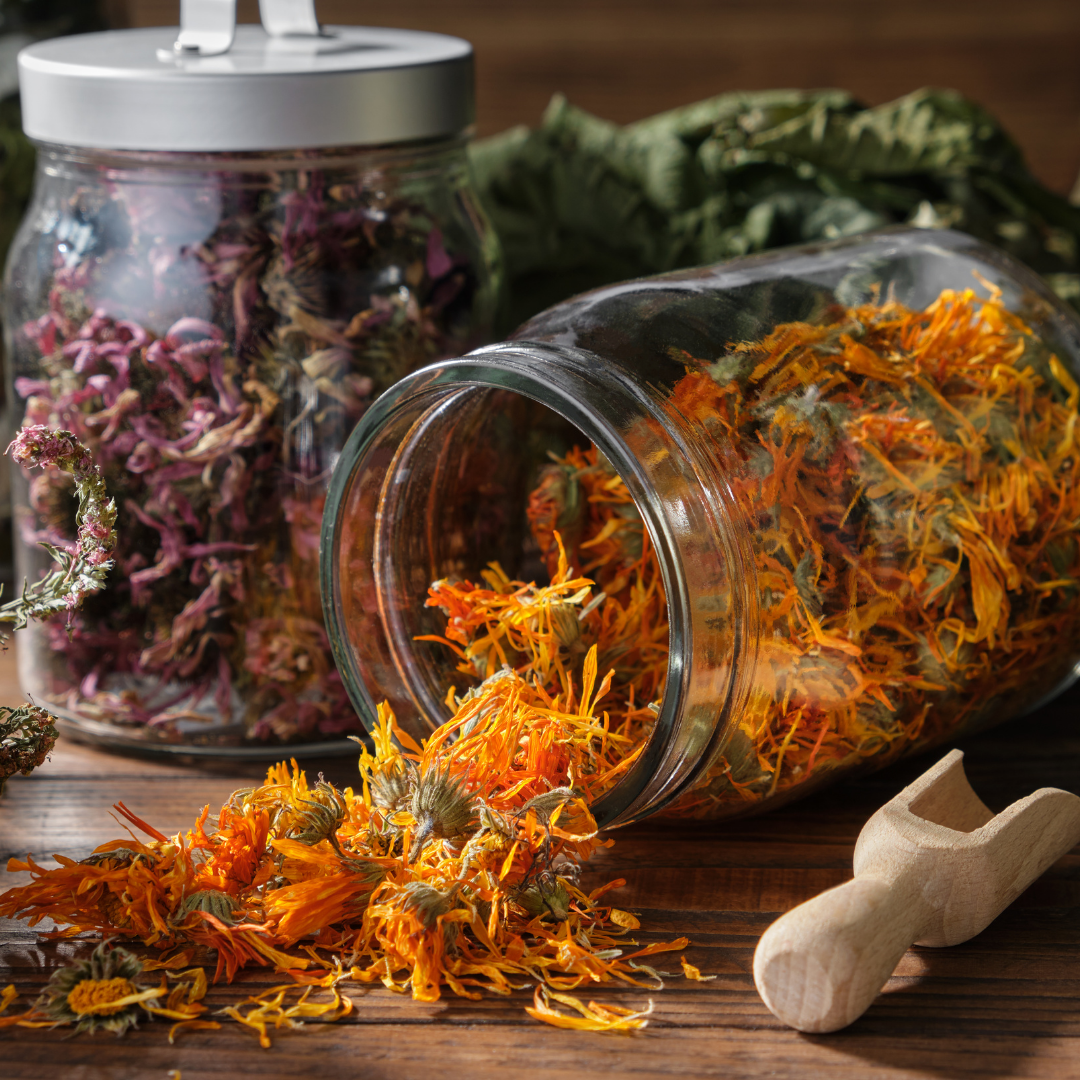 Don't Forget to Subscribe!
Learn how you can have your own apothecary.
Sign up to receive DIY recipes, herbal education and special discounts!