Facial Steamers
Regular price
Sale price
$2.99 USD
Unit price
per
Sale
Sold out
Get soft, glowing skin with an herbal facial. Herbal facial steamers are a great addition to add to your skincare routine. Each bag comes sealed with approx. 8g dried herbs.
All herbs are ethically/organically sourced.
*new label w/directions & benefits on packaging!
Facial Steamers Benefits:
-open the pores and release stored up toxins and excess oil in the skin and can help reduce oil production
-restores hydration and helps to strengthen elasticity
-increases circulation which can help stimulate collagen and elastin production and reduce the appearance of wrinkles
-helps with product absorption
Herbs to Use for Facial Steamers:
Lavender- gentle herb for soothing and calming skin, helps relieve itching & irritation. Astringent and anti-bacterial
Calendula- a healing herb that's helpful with eczema and psoriasis. Anti-inflammatory, astringent and anti-microbial properties.
Chamomile- another gentle soothing herb helpful for dry, irritated skin. Anti-inflammatory, anti-bacterial and anti-viral properties.
Peppermint- a refreshing herb that's great for dull or oily skin. Anti-inflammatory and anti-microbial properties.
Rose- great for cleansing and toning. Also helpful in reducing scars, wrinkles and reducing redness.
Shipping & Returns

Please allow 1-3 days for processing. Once shipped your order should arrive within 2-8 business days.
Share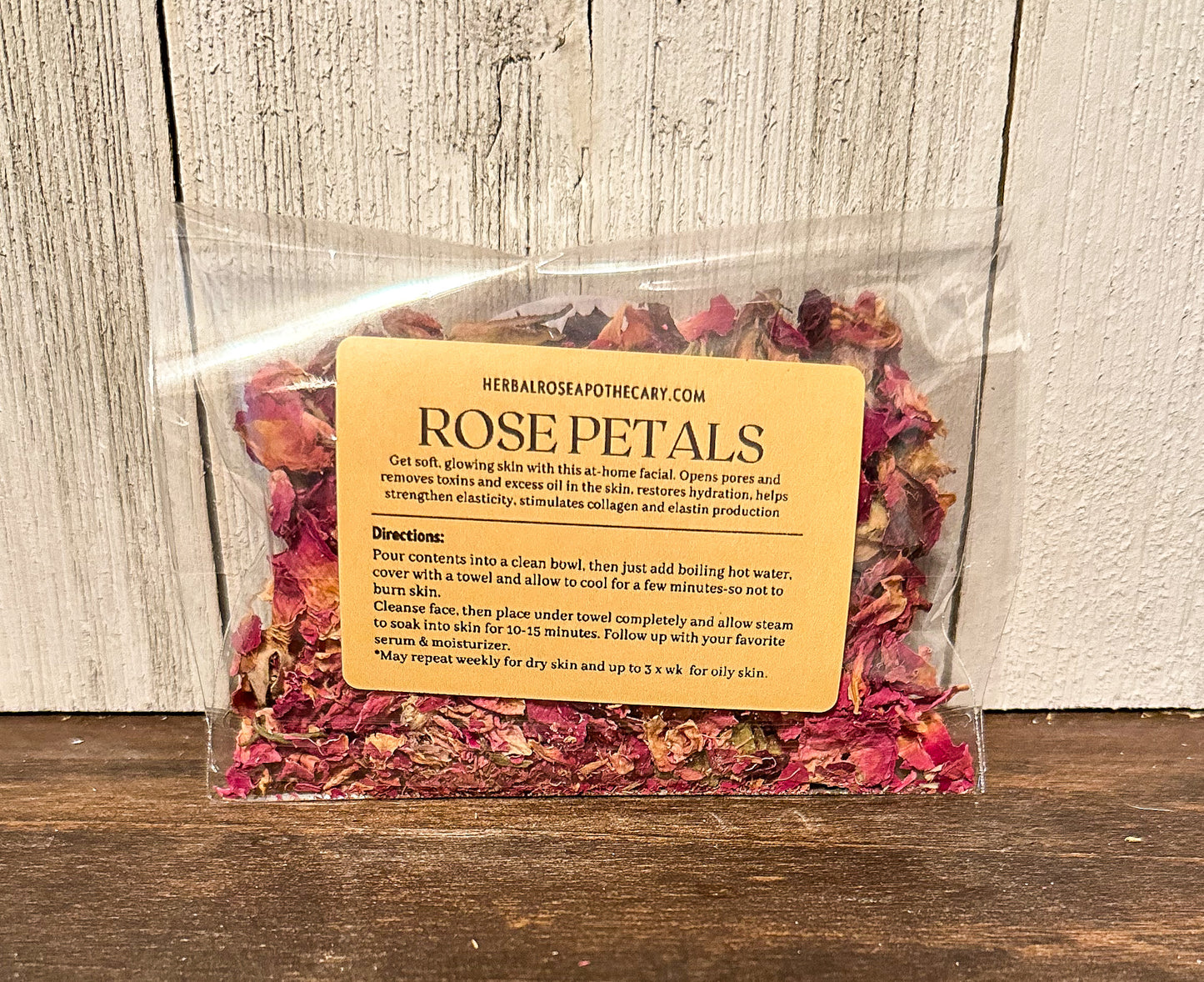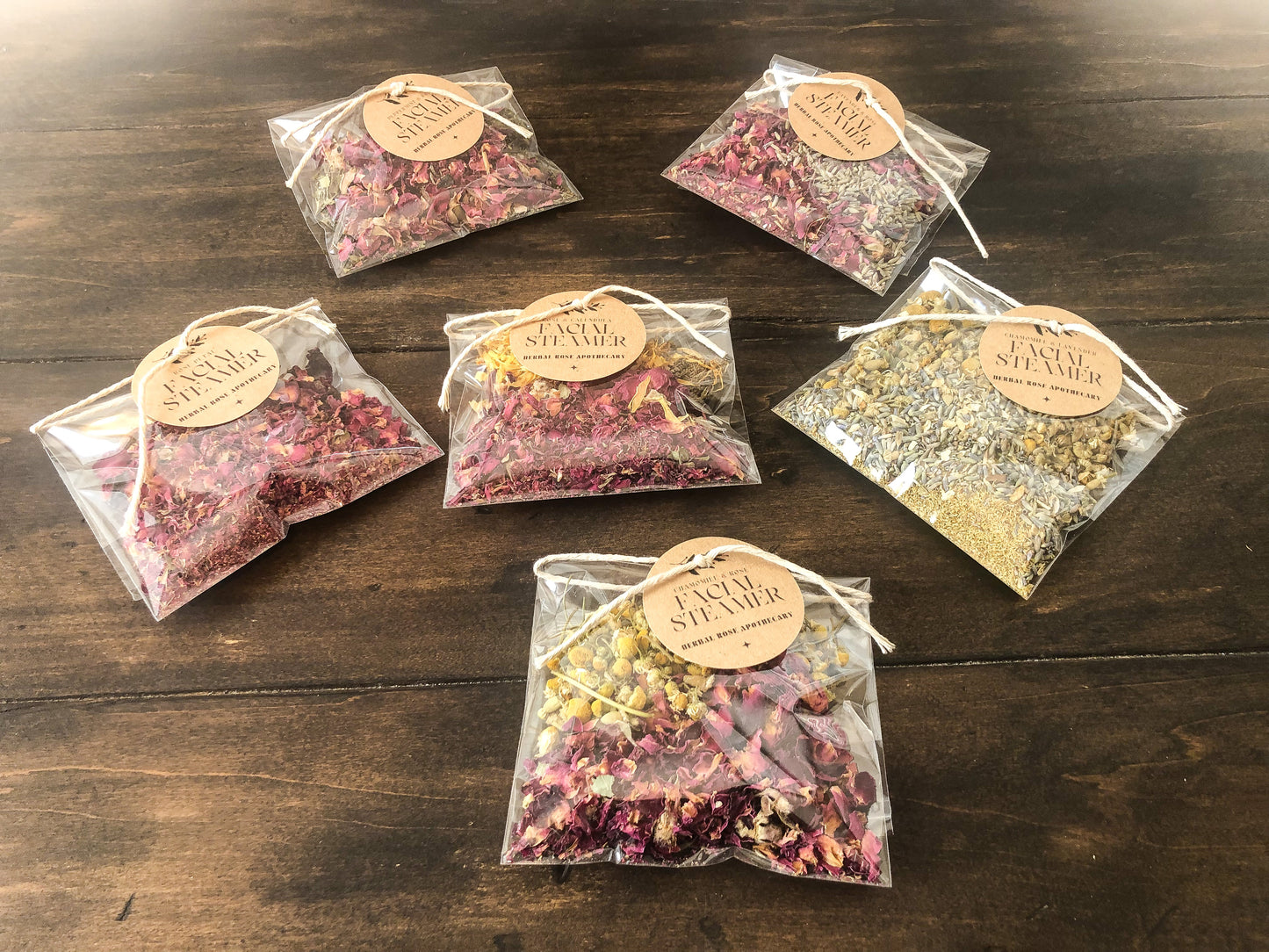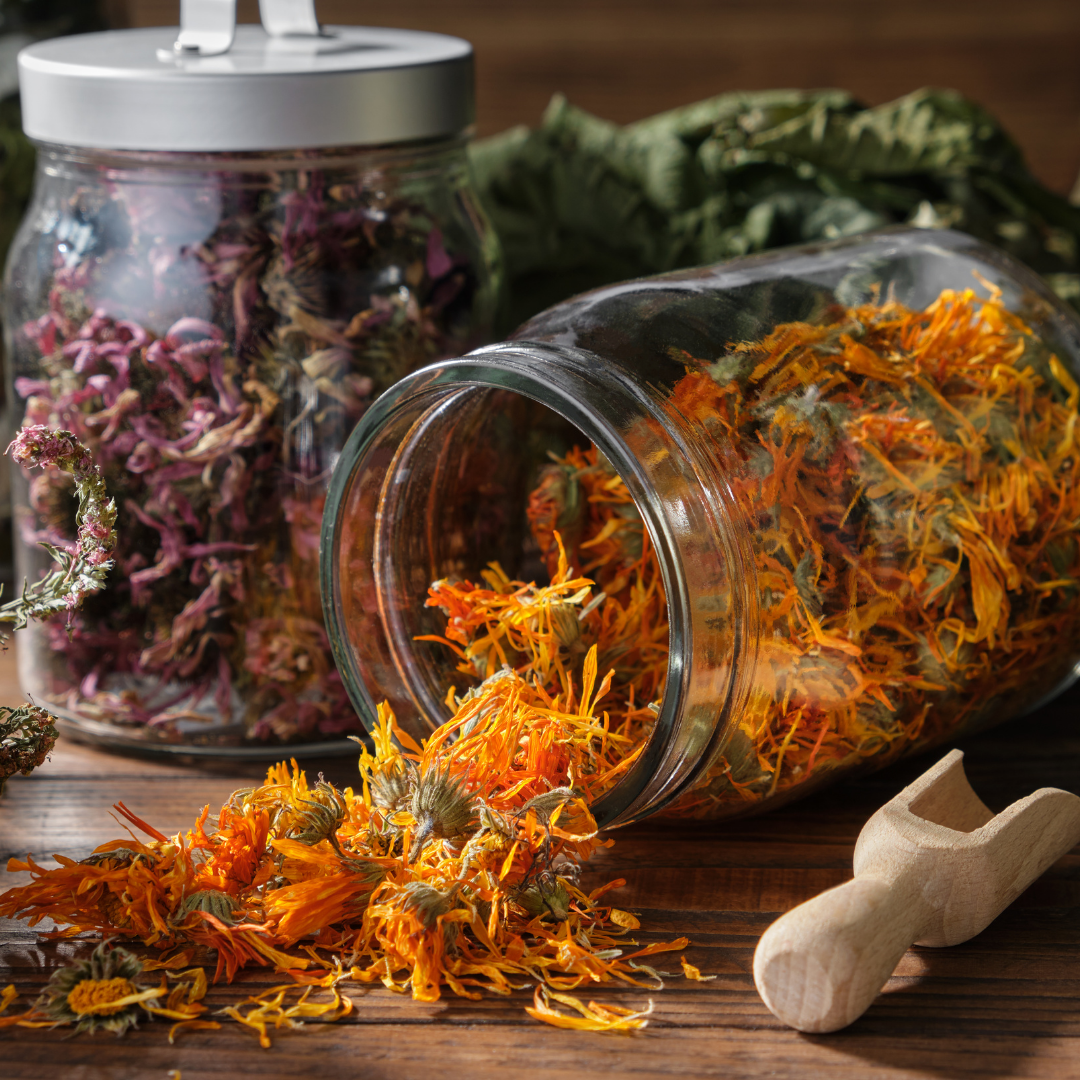 Don't Forget to Subscribe!
Learn how you can have your own apothecary.
Sign up to receive DIY recipes, herbal education and special discounts!